20 Best Recent Horror Movies: Horror movies have long captivated audiences with their ability to elicit spine-chilling thrills and provoke intense emotions. In recent years, the genre has seen a resurgence, delivering a fresh wave of terrifying tales that push boundaries, challenge conventions, and leave audiences trembling in their seats. From psychological mind-benders to supernatural encounters and spine-tingling suspense, the best horror movies released after 2020 have proven that the genre continues to evolve and captivate, showcasing the incredible talent of filmmakers and actors who dare to explore the darkest corners of the human psyche. Enjoy this list of Horror Movies or don't.
1. "The Invisible Man" (2020)
Director: Leigh Whannell
Cast: Elisabeth Moss, Oliver Jackson-Cohen, Harriet Dyer
Synopsis: A woman believes she is being stalked by her abusive ex-boyfriend, who has found a way to become invisible. Combining psychological horror and suspense, this film explores themes of gaslighting, trauma, and female empowerment.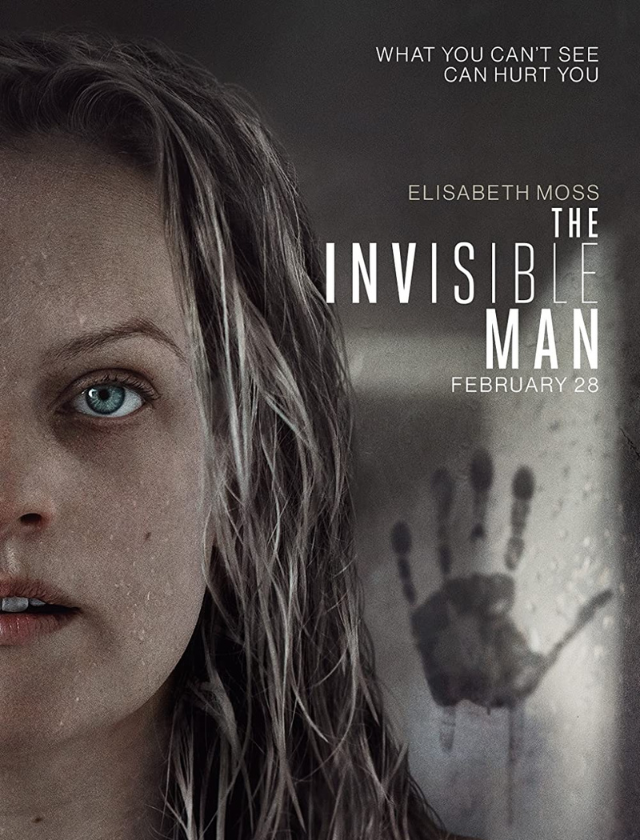 2. "Host" (2020)
Director: Rob Savage
Cast: Haley Bishop, Jemma Moore, Emma Louise Webb
Synopsis: During a virtual seance conducted over a video call, a group of friends unwittingly invite a malevolent supernatural entity into their lives. Shot entirely during the COVID-19 pandemic, this found-footage horror film effectively uses technology and isolation to create tension and scares.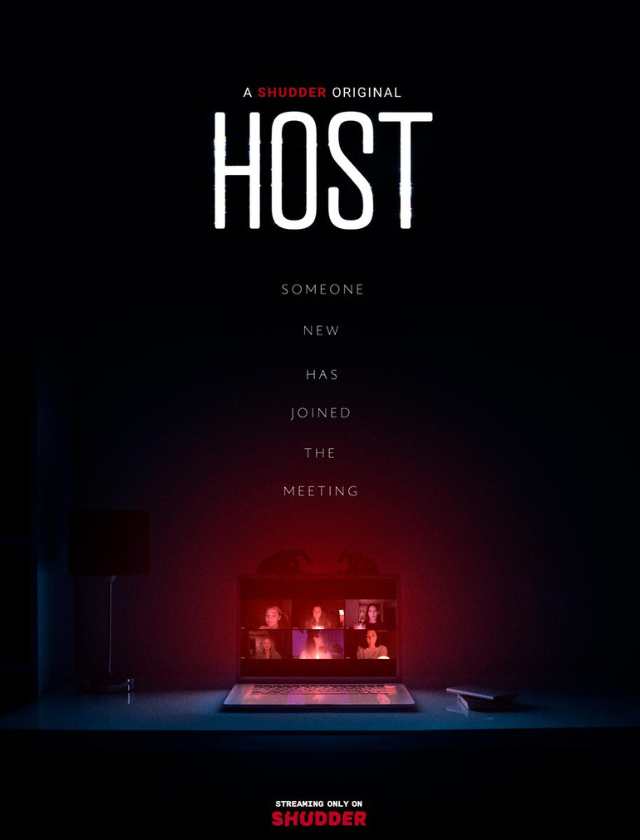 3. "Saint Maud" (2019)
Director: Rose Glass
Cast: Morfydd Clark, Jennifer Ehle, Lily Frazer
Synopsis: A devoutly religious nurse becomes obsessed with saving the soul of her terminally ill patient, leading her down a path of self-destruction and religious fervor. This psychological horror film explores themes of faith, obsession, and the fine line between spirituality and madness.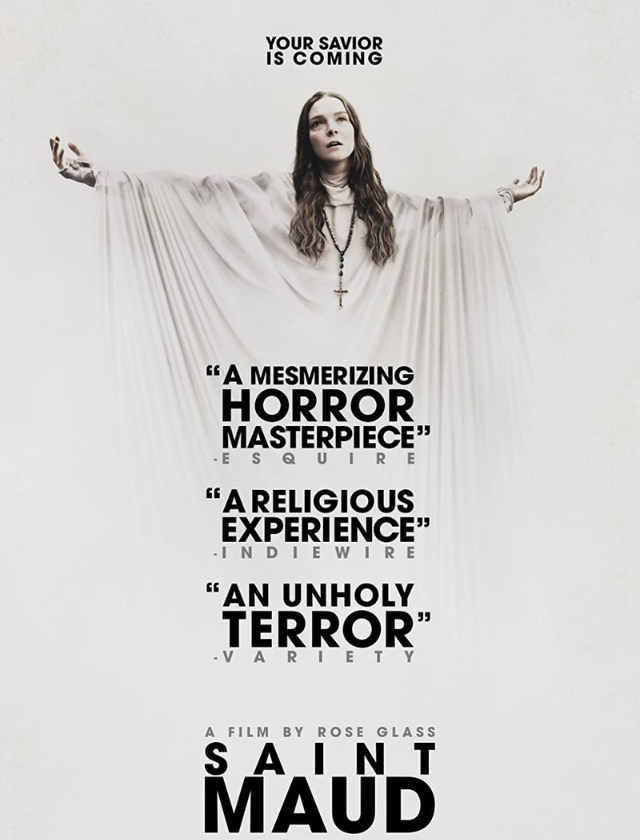 4. "His House" (2020)
Director: Remi Weekes
Cast: Sope Dirisu, Wunmi Mosaku, Matt Smith
Synopsis: A refugee couple from South Sudan seeks asylum in England and must face the horrors of their past and a malevolent presence in their new home. This atmospheric and thought-provoking film tackles themes of trauma, grief, and the immigrant experience.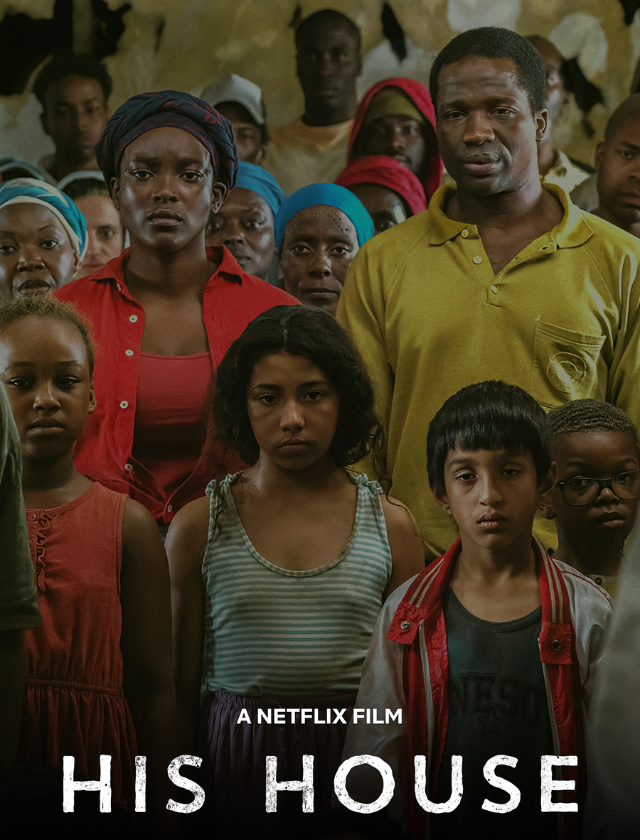 5. "The Dark and the Wicked" (2020)
Director: Bryan Bertino
Cast: Marin Ireland, Michael Abbott Jr., Xander Berkeley
Synopsis: Siblings return to their family farm to support their dying father, only to be tormented by a malevolent force that preys on their darkest fears. This slow-burn horror film delivers atmospheric dread and explores themes of grief, guilt, and familial trauma.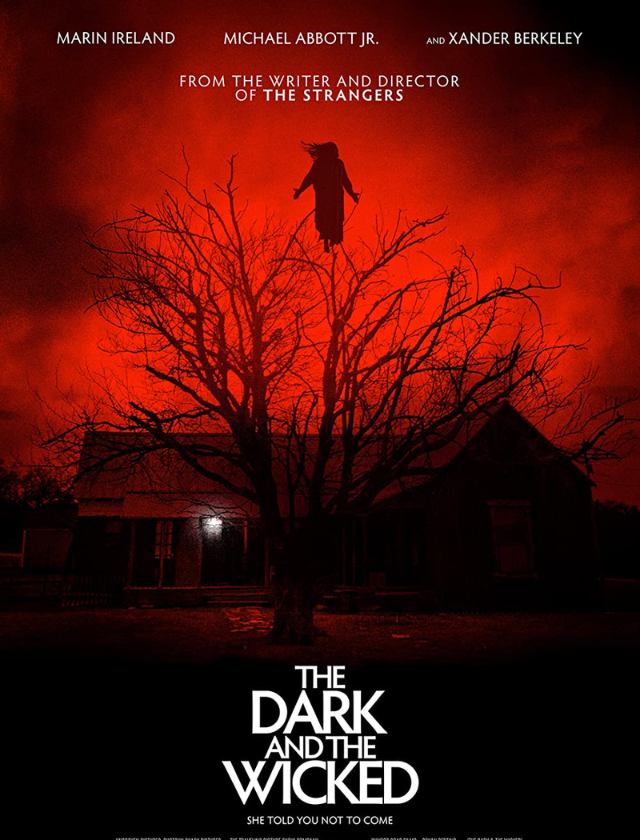 6. "The Conjuring: The Devil Made Me Do It" (2021)
Director: Michael Chaves
Cast: Vera Farmiga, Patrick Wilson, Ruairi O'Connor
Synopsis: Based on a true story, paranormal investigators Ed and Lorraine Warren must uncover the truth behind a murder suspect's claim of demonic possession, leading them to confront an ancient evil. This installment in "The Conjuring" franchise offers a mix of supernatural scares, suspense, and courtroom drama.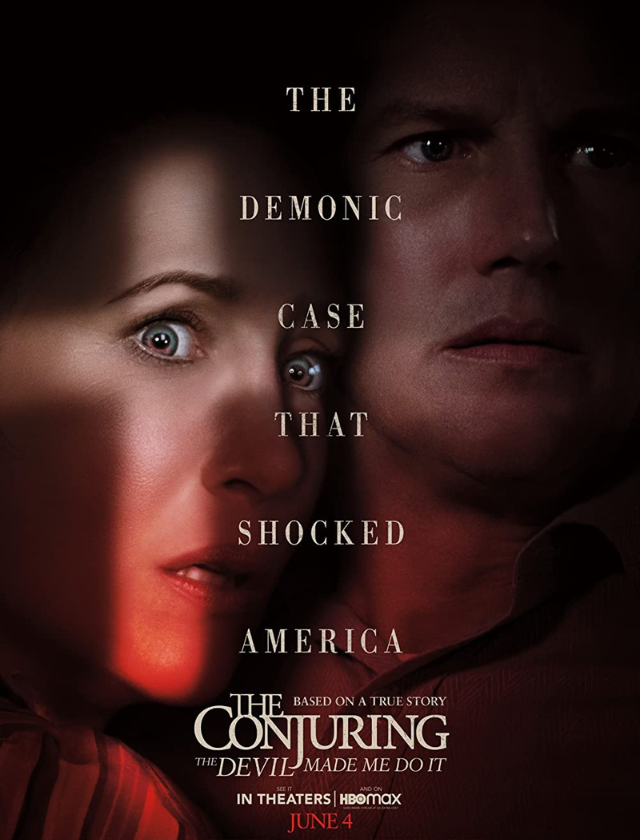 7. "Censor" (2021)
Director: Prano Bailey-Bond
Cast: Niamh Algar, Michael Smiley, Nicholas Burns
Synopsis: A film censor in the 1980s becomes obsessed with a mysterious horror film that may have a connection to her own traumatic past. Blending psychological horror and exploration of censorship, this film delves into themes of trauma, reality vs. fiction, and the power of media.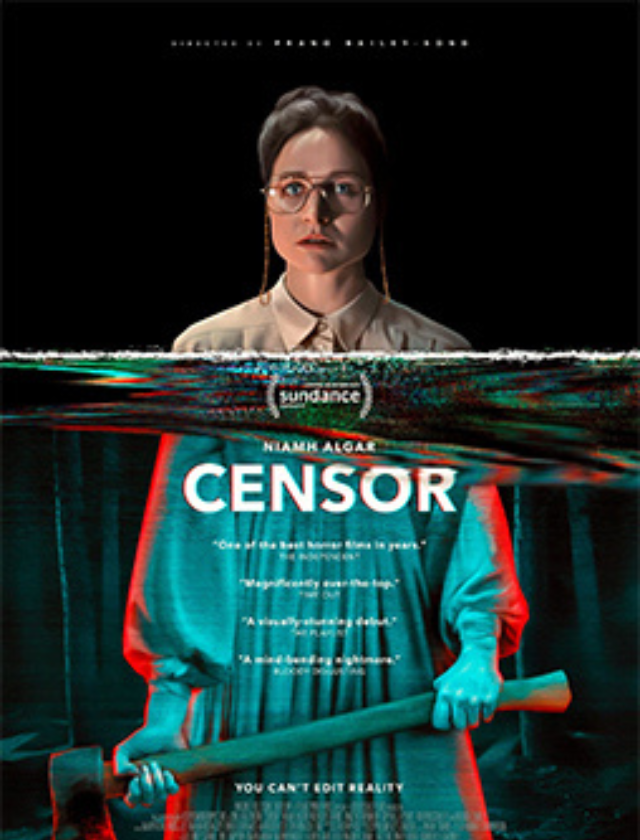 8. "Psycho Goreman" (2020)
Director: Steven Kostanski
Cast: Nita-Josee Hanna, Owen Myre, Adam Brooks
Synopsis: Siblings unwittingly awaken an ancient and evil intergalactic warlord, who they must control before he destroys the universe. This horror-comedy pays homage to 80s creature features, combining over-the-top gore, humor, and a nostalgic charm.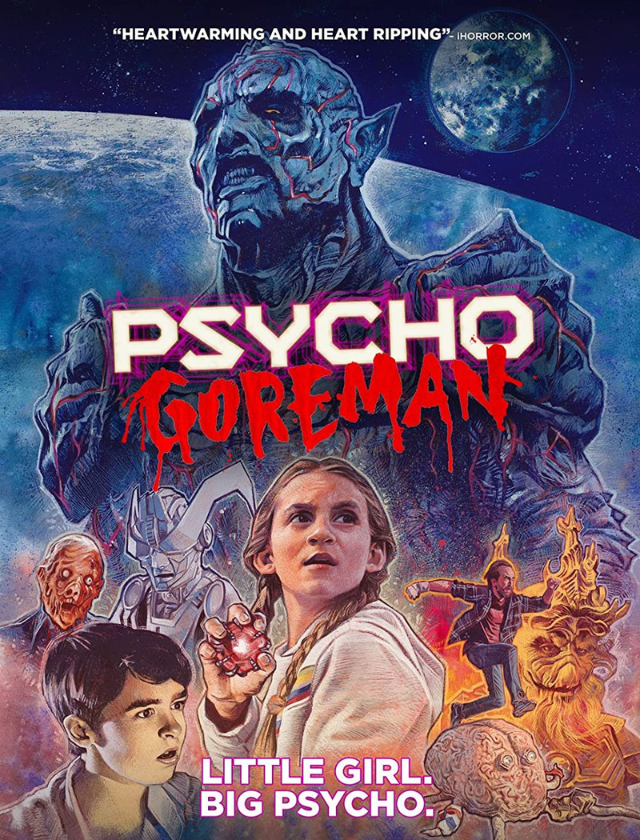 9. "The Vigil" (2019)
Director: Keith Thomas
Cast: Dave Davis, Menashe Lustig, Malky Goldman
Synopsis: A young man reluctantly agrees to be a shomer, a Jewish ritualistic watcher over a deceased body, only to face a malevolent entity during the night. This supernatural horror film delves into Jewish folklore, guilt, and personal demons.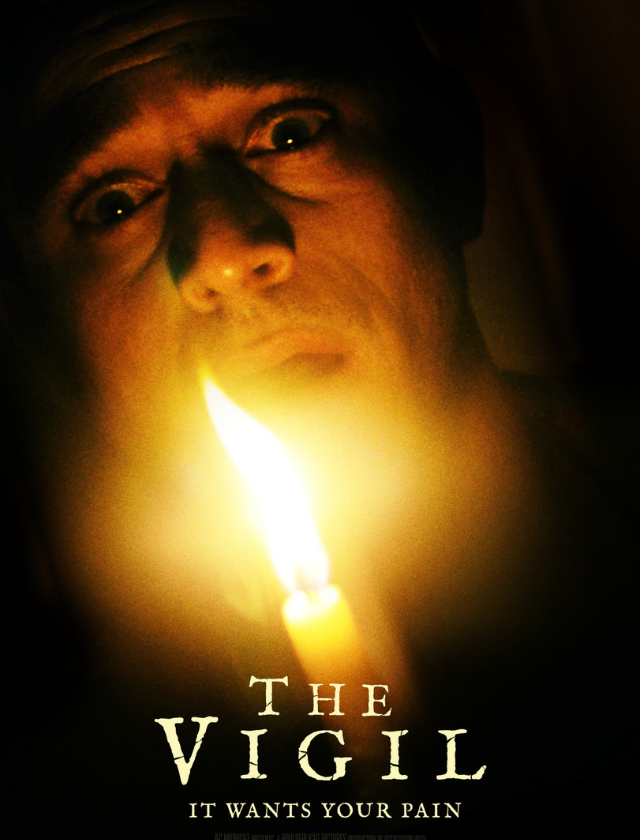 10. "Come True" (2020)
Director: Anthony Scott Burns
Cast: Julia Sarah Stone, Landon Liboiron, Carlee Ryski
Synopsis: A troubled teenager participates in a sleep study that unravels a disturbing and surreal world, blurring the line between dreams and reality. This atmospheric and visually striking film explores themes of identity, fear, and the nature of dreams.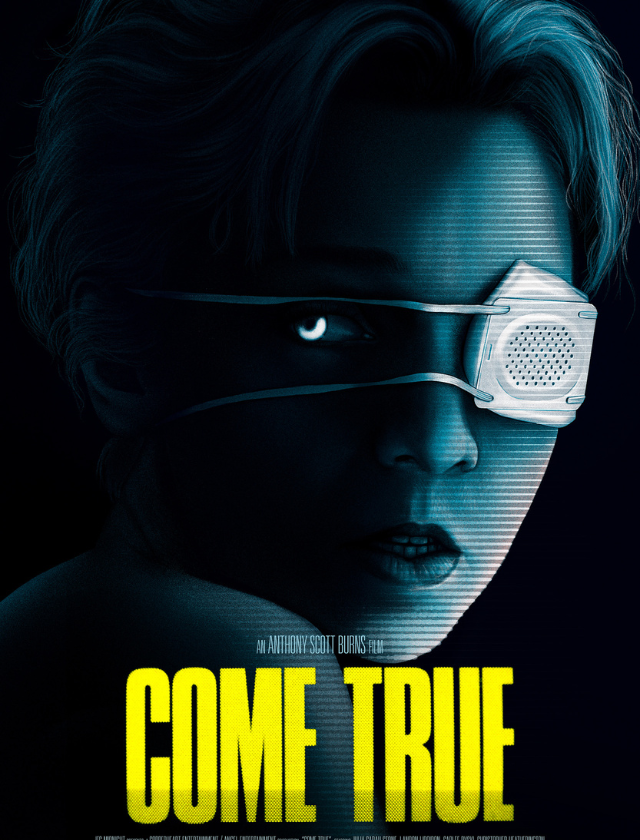 11. "Freaky" (2020)
Director: Christopher Landon
Cast: Vince Vaughn, Kathryn Newton, Celeste O'Connor
Synopsis: A high school girl and a serial killer accidentally switch bodies, leading to a race against time to reverse the curse before it becomes permanent. This horror-comedy offers a unique twist on the body-swap trope with slasher elements and humor.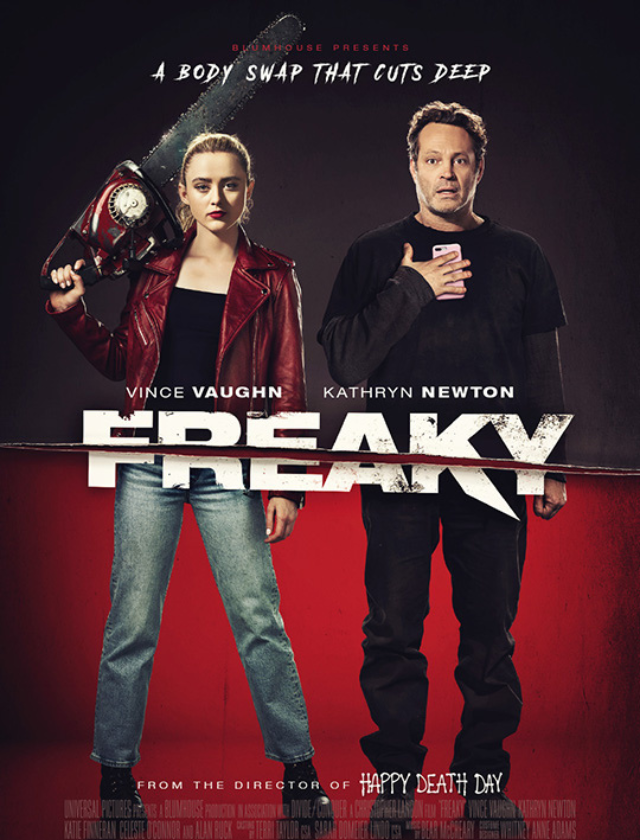 12. "The Night House" (2020)
Director: David Bruckner
Cast: Rebecca Hall, Sarah Goldberg, Vondie Curtis-Hall
Synopsis: A widow begins to uncover unsettling secrets about her recently deceased husband's hidden life and the strange occurrences in her lakeside home. This atmospheric psychological horror film explores themes of grief, isolation, and the blurred lines between reality and the supernatural.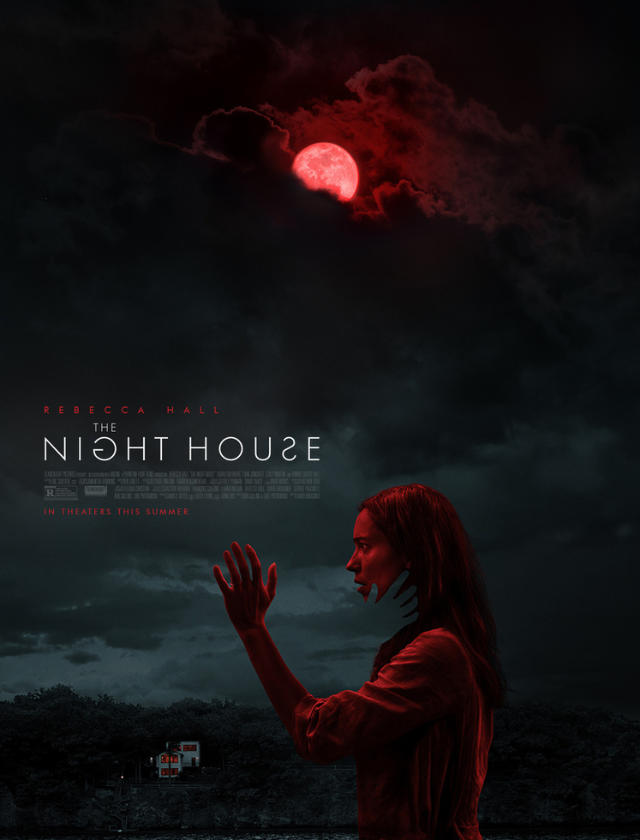 13. "In the Earth" (2021)
Director: Ben Wheatley
Cast: Joel Fry, Ellora Torchia, Hayley Squires
Synopsis: During a pandemic, a scientist and a park scout venture into a secluded forest for a research expedition, only to encounter a malevolent force that threatens their sanity and lives. This surreal and folk-horror-inspired film explores themes of nature, isolation, and the fragility of humanity.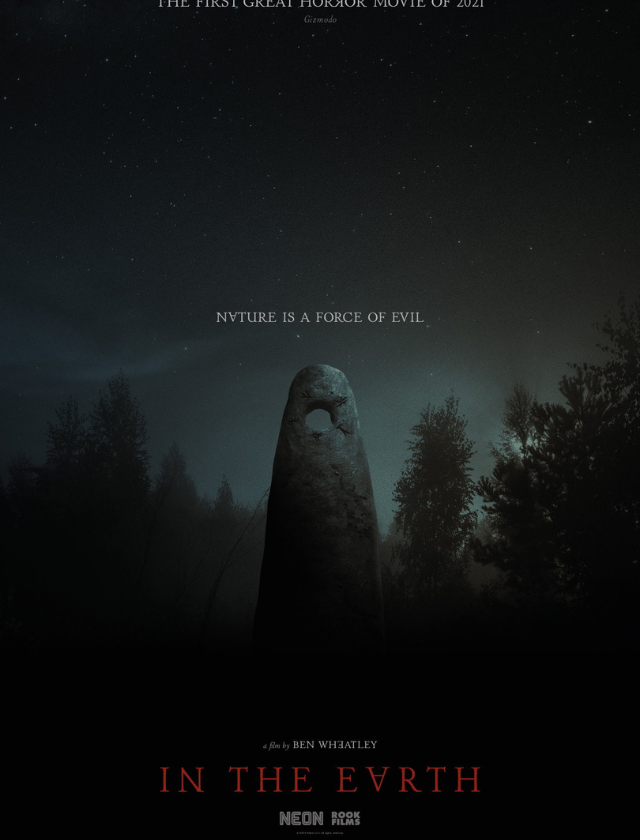 14. "The Power" (2021)
Director: Corinna Faith
Cast: Rose Williams, Emma Rigby, Charlie Carrick
Synopsis: Set during the 1970s in a hospital during a blackout, a young nurse discovers a malevolent presence that preys on the vulnerable. This atmospheric horror film explores themes of power dynamics, misogyny, and the horrors of institutional neglect.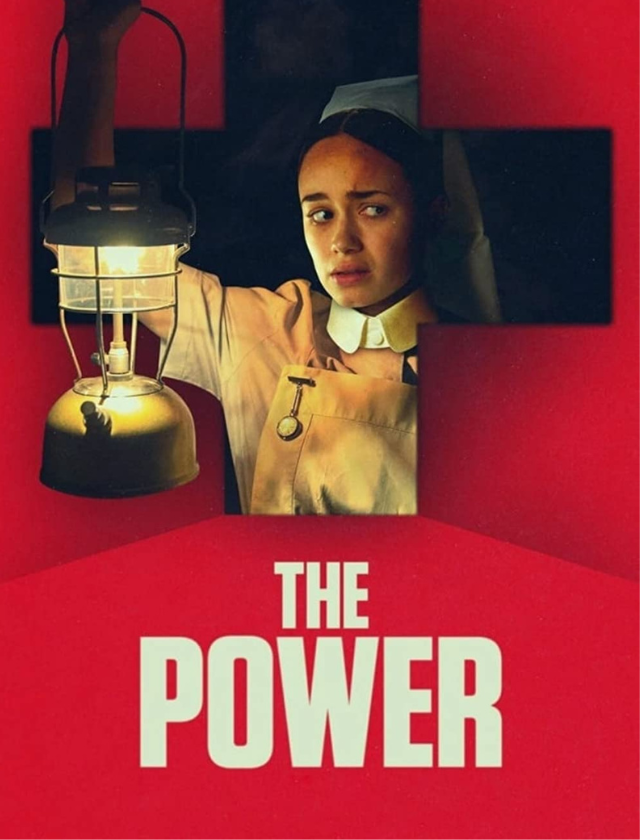 15. "Violation" (2020)
Directors: Madeleine Sims-Fewer, Dusty Mancinelli
Cast: Madeleine Sims-Fewer, Anna Maguire, Jesse LaVercombe
Synopsis: A woman seeks revenge against her brother-in-law after a traumatic incident during a family visit, leading to a brutal and unsettling journey. This visceral and thought-provoking film tackles themes of trauma, consent, and the complexities of revenge.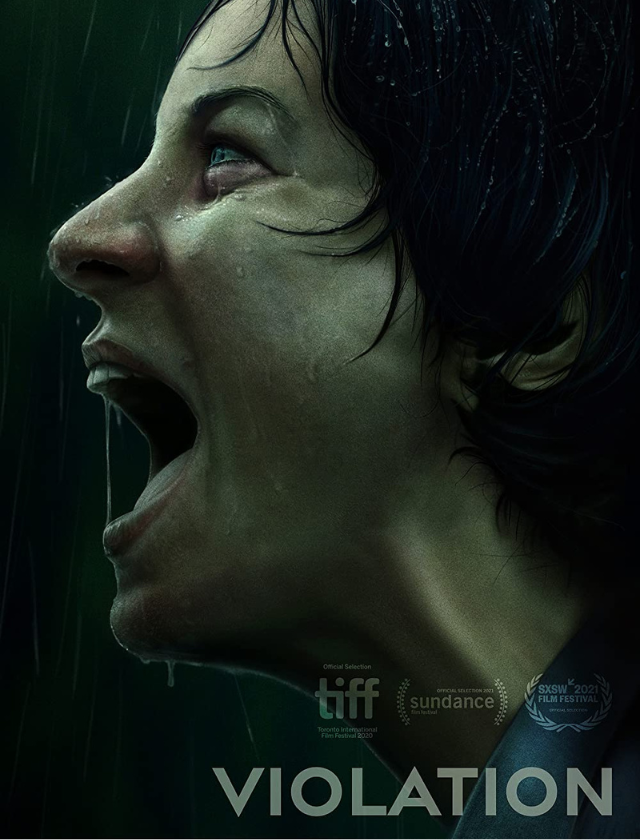 16. "Midsommar" (2019)
Director: Ari Aster
Cast: Florence Pugh, Jack Reynor, William Jackson Harper
Synopsis: A grieving woman accompanies her boyfriend and his friends to a remote Swedish commune to participate in a unique and sinister midsummer festival. This unsettling folk horror film delves into themes of grief, toxic relationships, and the clash between pagan rituals and modern culture.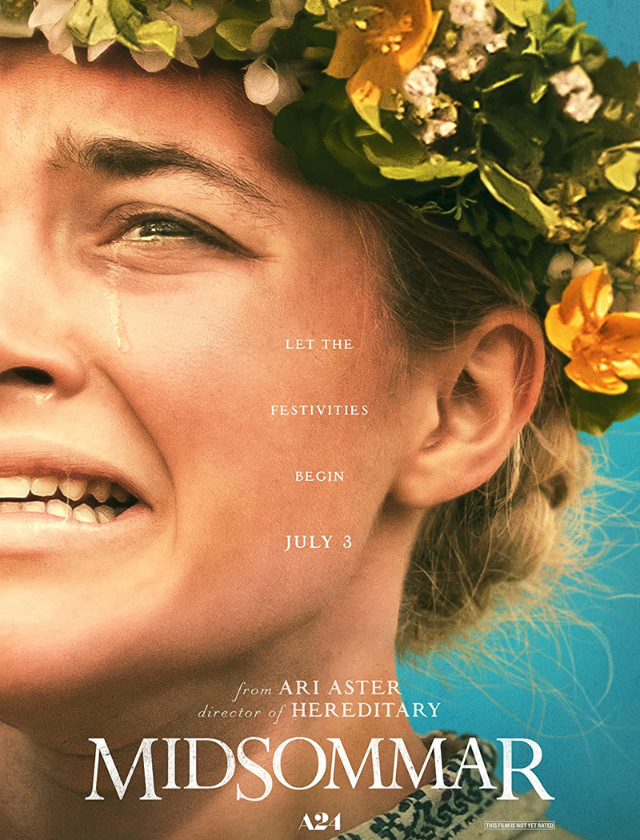 17. "The Queen of Black Magic" (2019)
Director: Kimo Stamboel
Cast: Ario Bayu, Hannah Al Rashid, Adhisty Zara
Synopsis: When a group of old friends and their families return to an orphanage where they were raised, they uncover dark secrets and face vengeful supernatural forces. This Indonesian horror film is a remake of a 1981 cult classic and offers eerie atmosphere, supernatural scares, and a dose of black magic.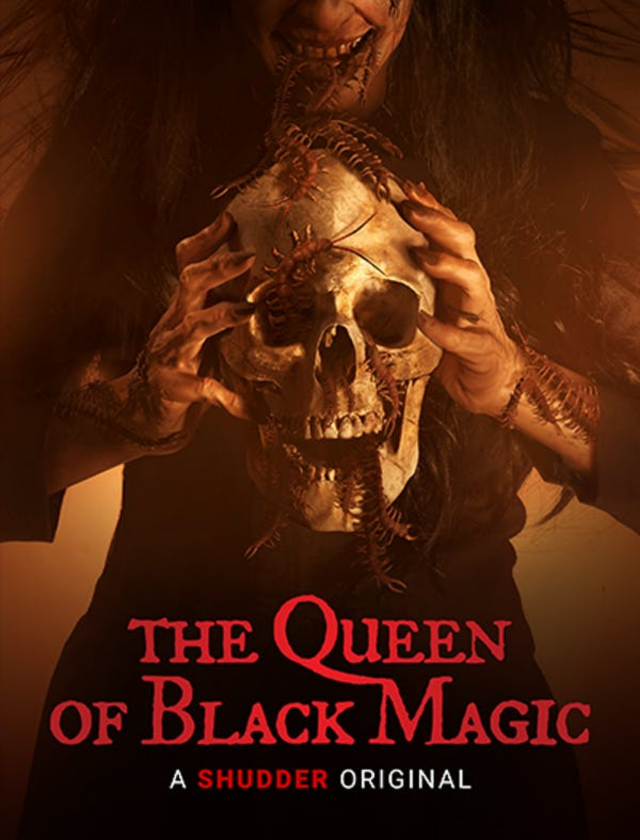 18. "Fried Barry" (2020)
Director: Ryan Kruger
Cast: Gary Green, Chanelle de Jager, Brett Williams
Synopsis: After a drug-fueled night out, a drug addict is abducted by an alien presence that takes control of his body, leading to a surreal and disturbing journey through the underbelly of society. This South African sci-fi horror film offers a wild and hallucinatory experience with elements of body horror and social commentary.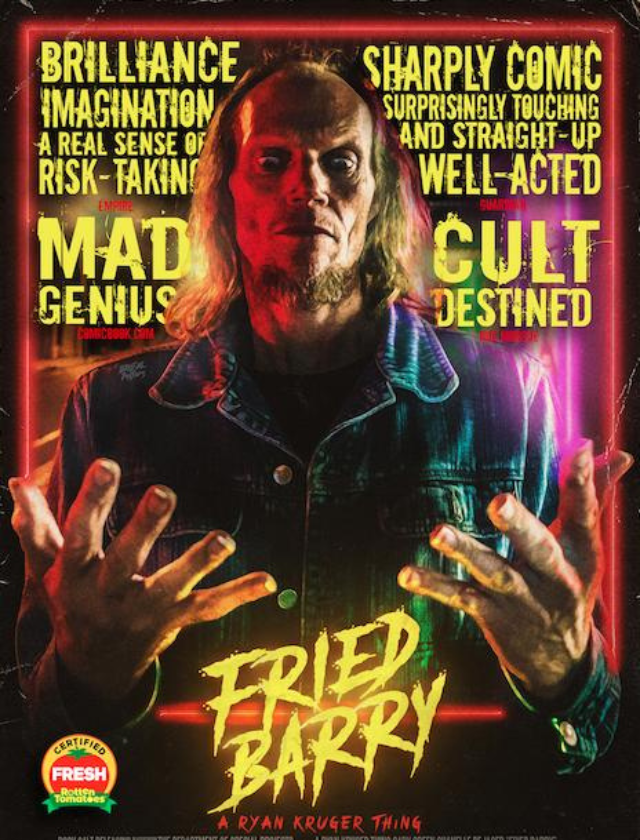 19. "The Banishing" (2020)
Director: Christopher Smith
Cast: Jessica Brown Findlay, Sean Harris, John Heffernan
Synopsis: Based on true events, a young reverend and his wife move into a haunted manor in a small English village and must confront the malevolent spirit that resides within. This atmospheric period horror film explores themes of religion, repression, and the consequences of past sins.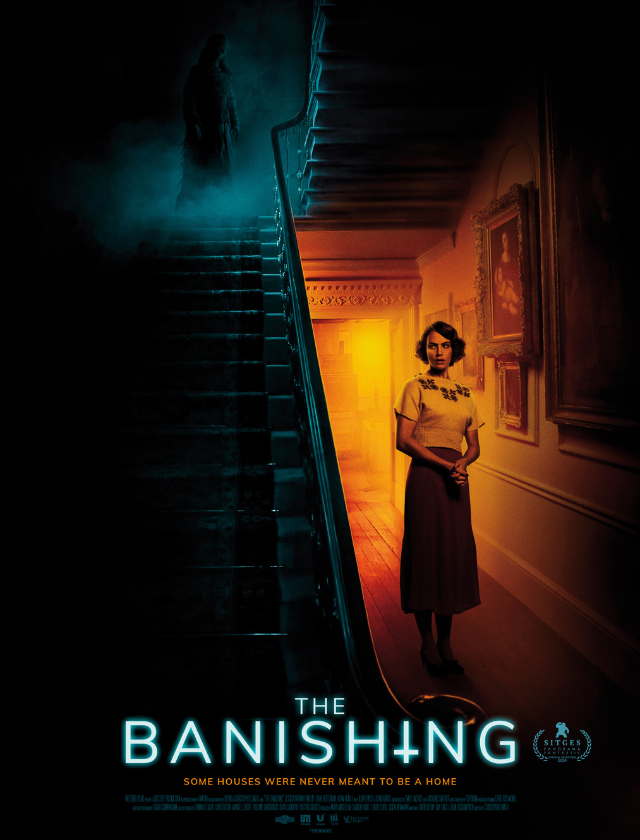 20. "The Old Ways" (2020)
Director: Christopher Alender
Cast: Brigitte Kali Canales, Andrea Cortés, Julia Vera
Synopsis: A journalist investigating her roots in Mexico becomes trapped in a remote village where she is accused of being possessed by a demon and subjected to a series of dark rituals. This supernatural horror film draws inspiration from Mexican folklore and offers a unique blend of cultural mythology and psychological terror.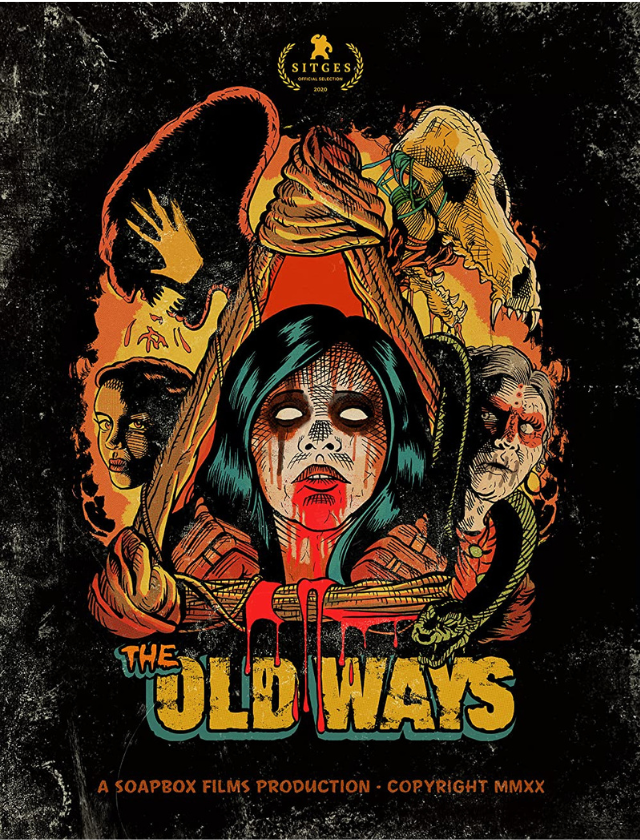 As the realm of horror movies continues to evolve, the best horror movies released after 2020 have left an indelible mark on the genre, pushing boundaries and redefining what it means to be truly terrified. From gripping psychological horrors to chilling supernatural tales, these films have brought forth innovative storytelling, mesmerizing visuals, and exceptional performances that have haunted our nightmares long after the credits roll. As horror enthusiasts eagerly anticipate the next wave of spine-tingling tales, one thing remains certain: the power of horror to captivate, thrill, and linger in our minds will never wane, ensuring that audiences will always have a craving for the next bone-chilling masterpiece.
Tell Us
What You Think
0
Like
0
Love
0
Haha
0
Wow
0
Sad
0
Angry