20 Stories of People Quitting Their Jobs: Quitting a job due to awful managers, co-workers, and a toxic work environment can be a life-changing decision that brings immense relief and opens doors to a brighter future.
When managers fail to provide guidance or foster a positive work culture, it can feel like you're constantly battling against the tide. Quitting liberates you from their stifling influence and allows you to seek a workplace that values your contributions, supports your growth, and provides the necessary guidance to thrive.
Unsupportive co-workers can drain your energy and hinder your progress. By leaving, you create space to build new relationships with like-minded individuals who share your values and inspire you to reach your full potential. Surrounding yourself with positive influences can make a world of difference in your professional journey.
1. Call Center Hell

2. Get out, but also, there's cake…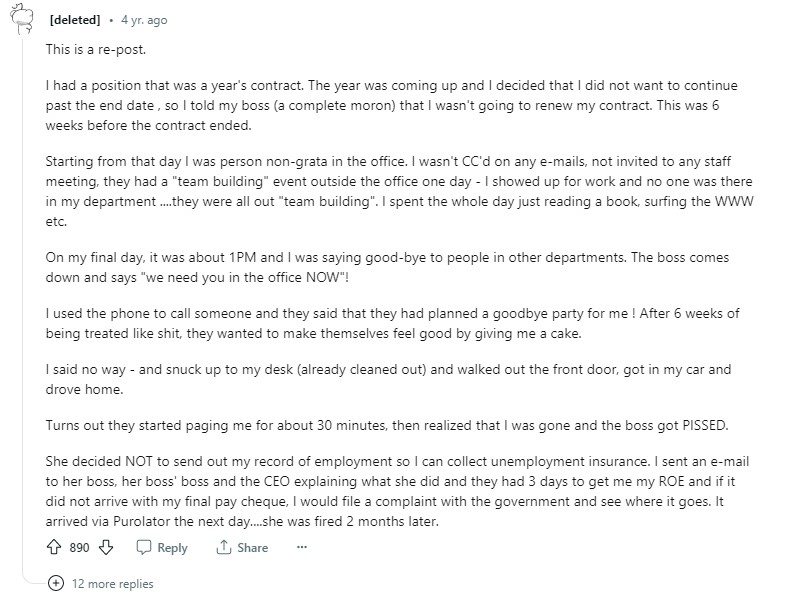 3. Best Buy Bye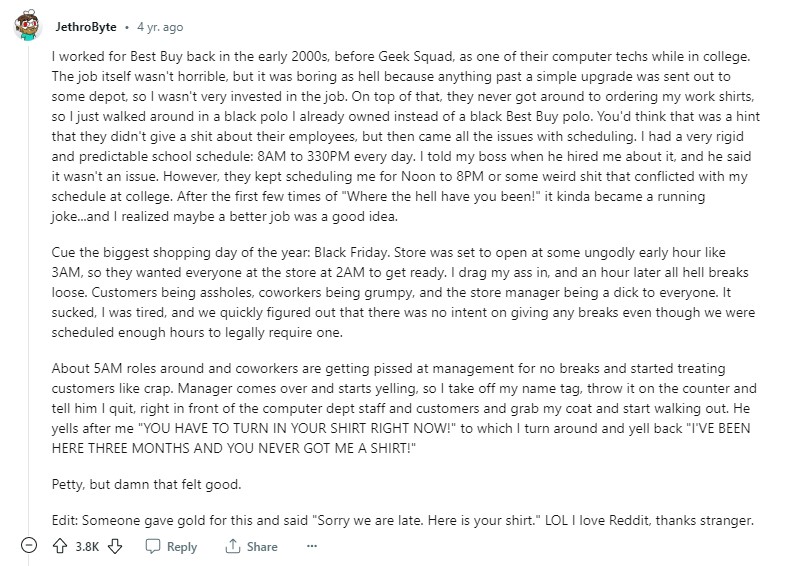 4. Can Pay You More, But No Sick Days!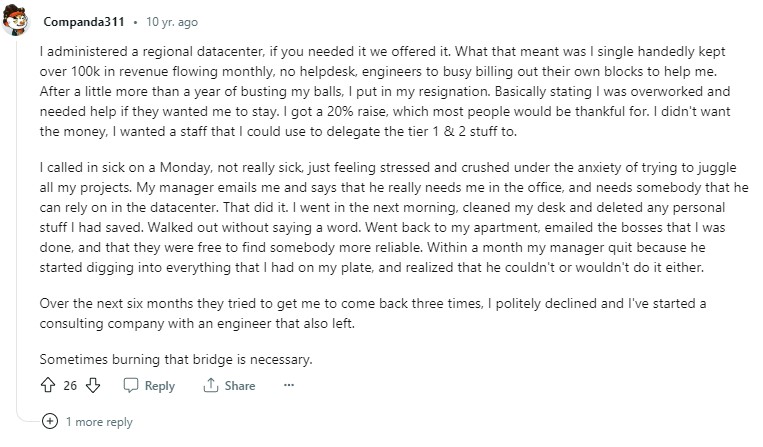 5. Subway to go, please!

6. Not Human, Only Robot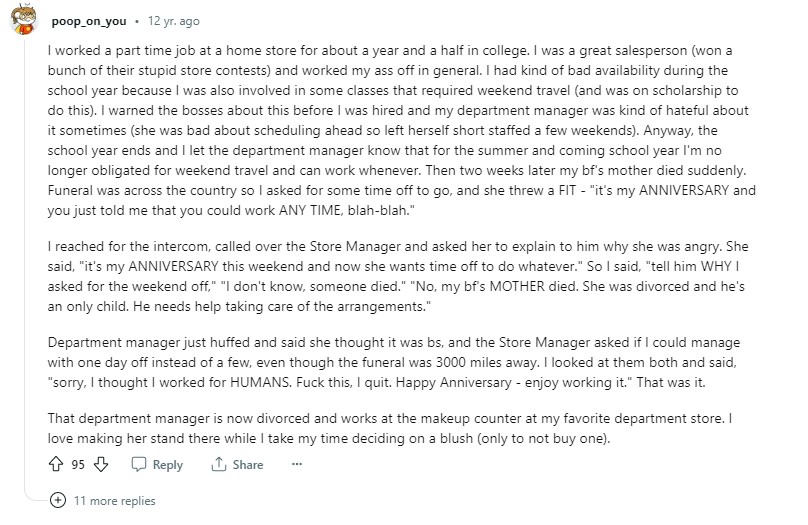 7. NO PAY FOR YOU!

8. Mandatory Zumba?

9. Don't want to pay me? Okay, that'll cost you.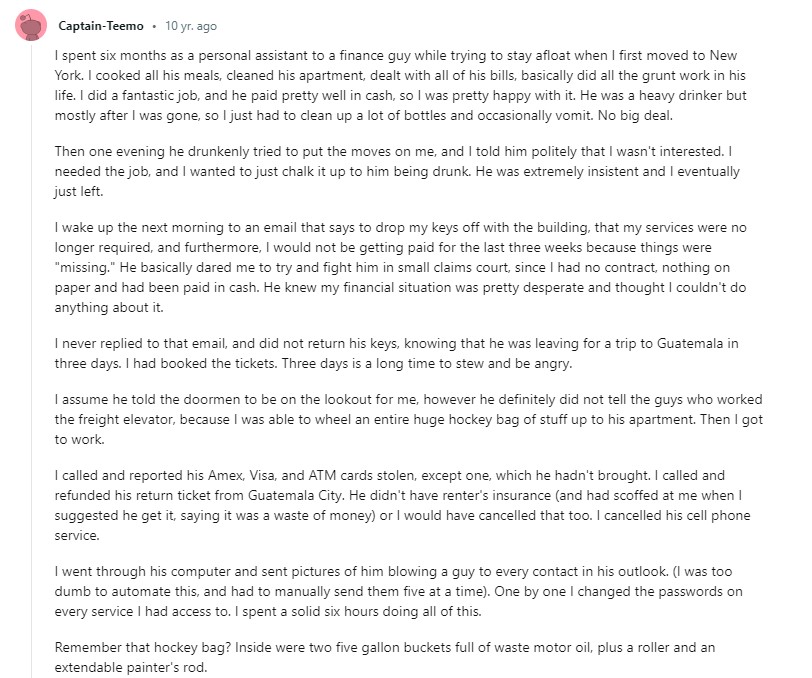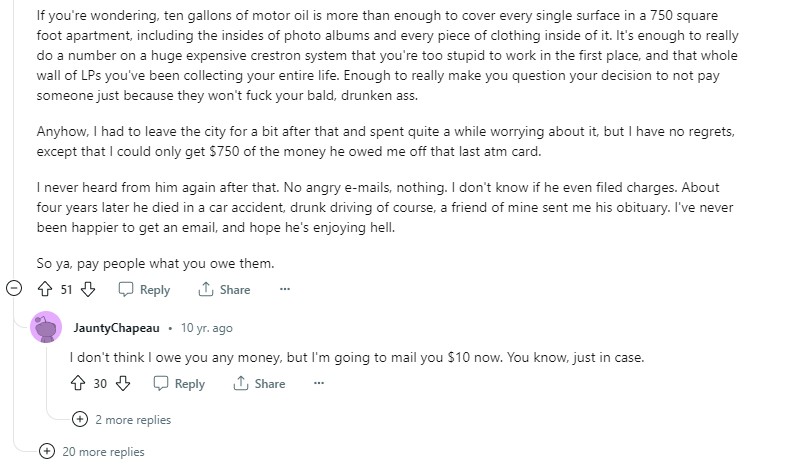 10. "No raise again, but that okay, right?"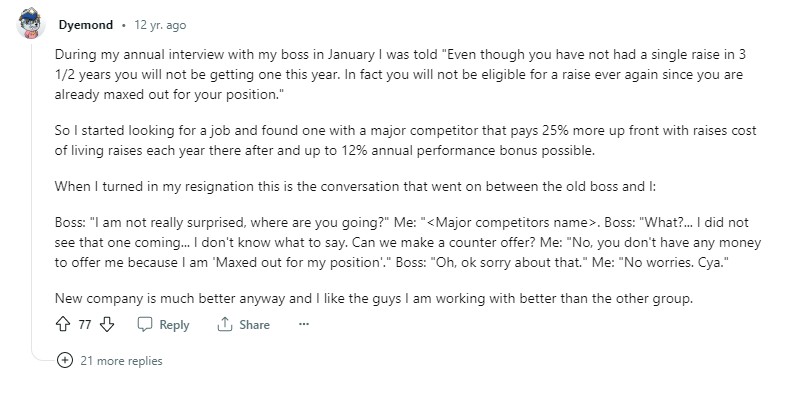 11. Here is your change!
12. Regional Manager From Hell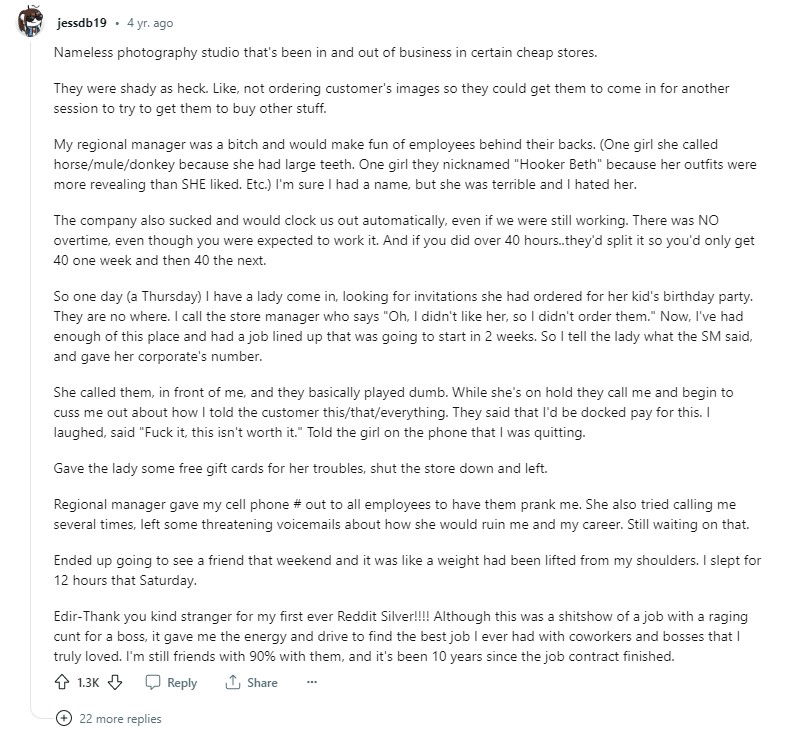 13. "You have 8 hours to lay off your whole team immediately, thanks!"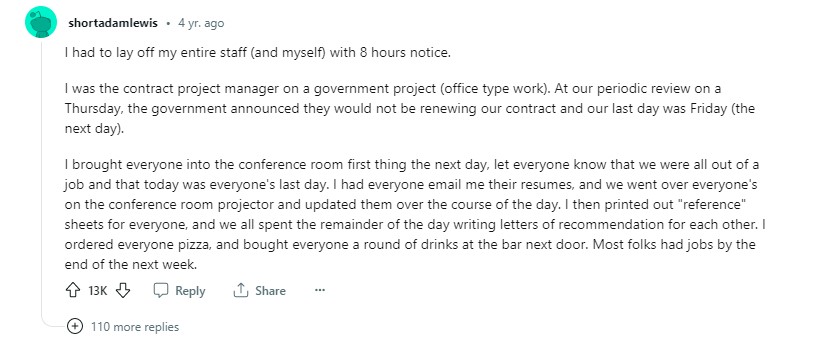 14. Don't be a bad boss, it's never worth it in the end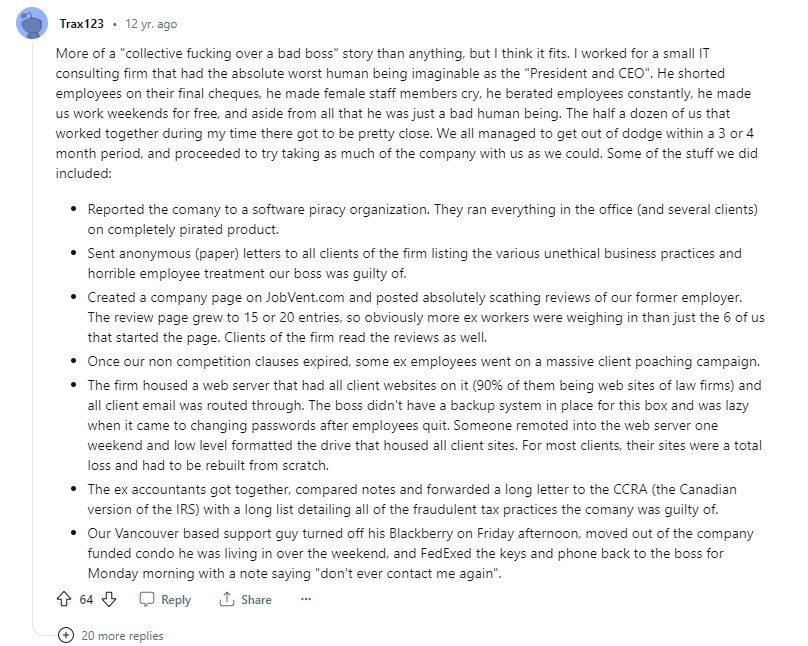 15. 40% Pay Cut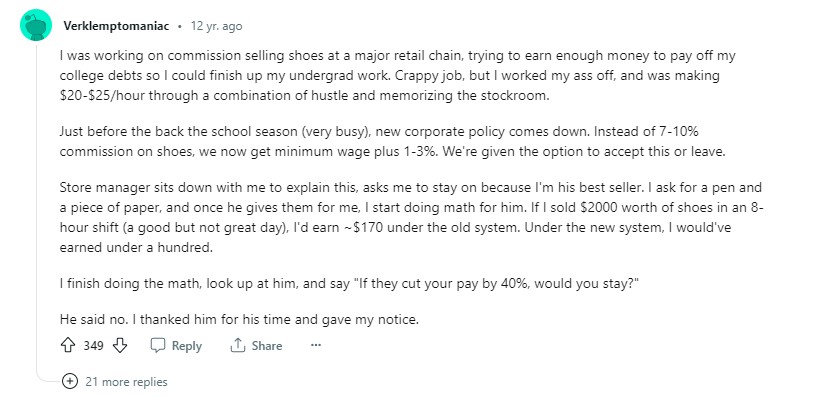 16. When Management Tries to Teach You a Lesson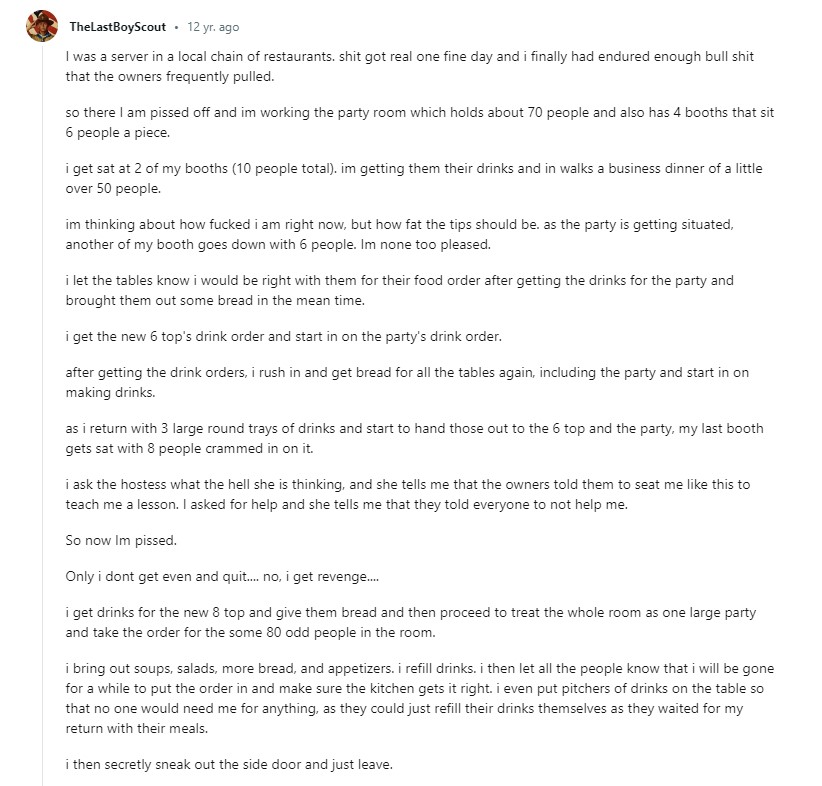 17. IT gets laid off during massive update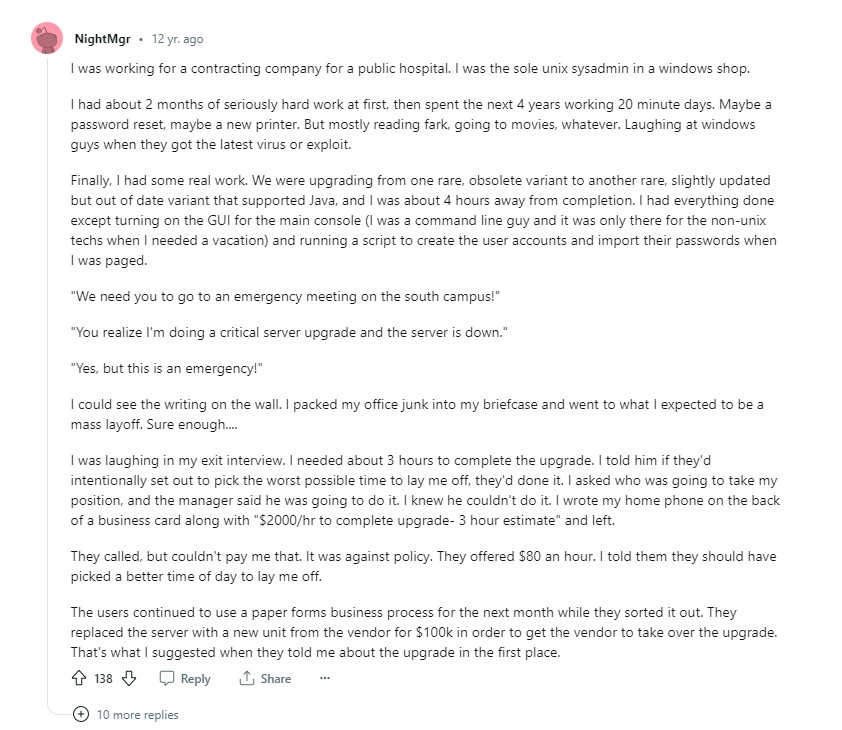 18. You Need a Doctors Note Do You?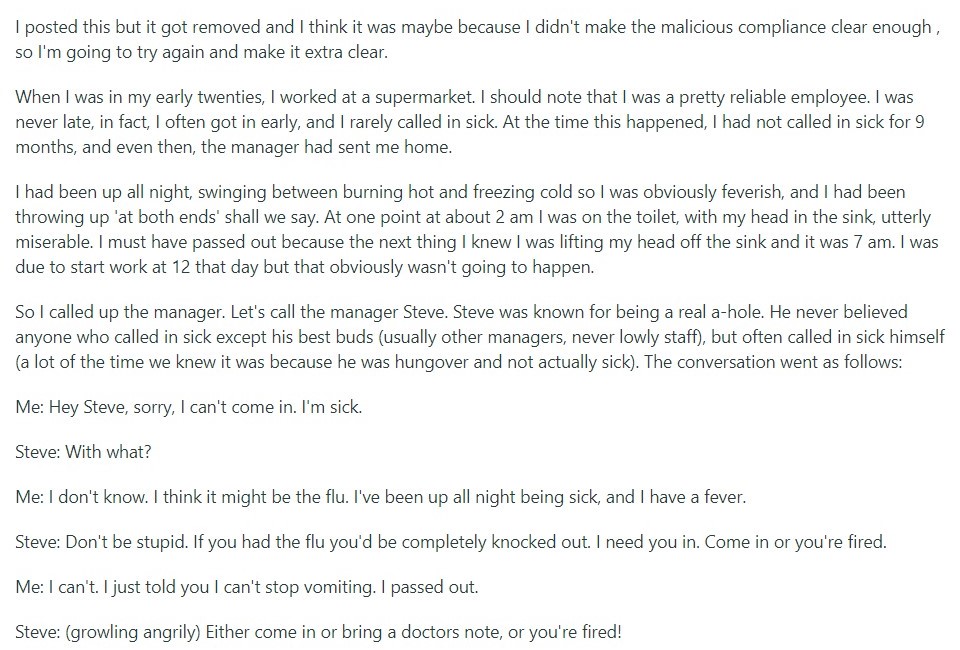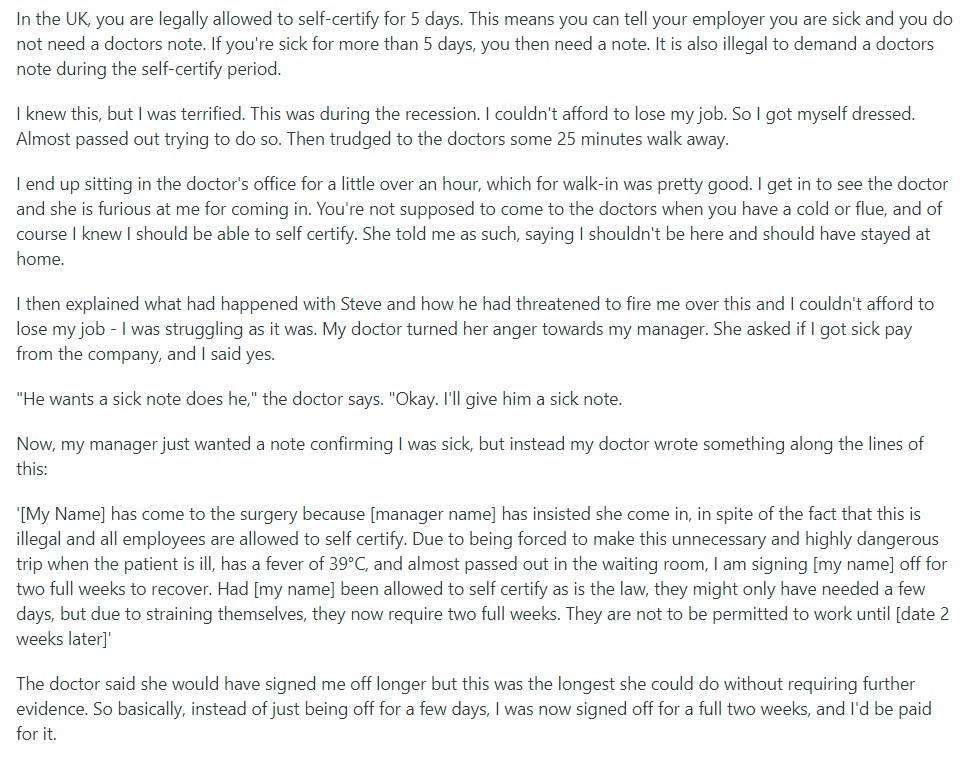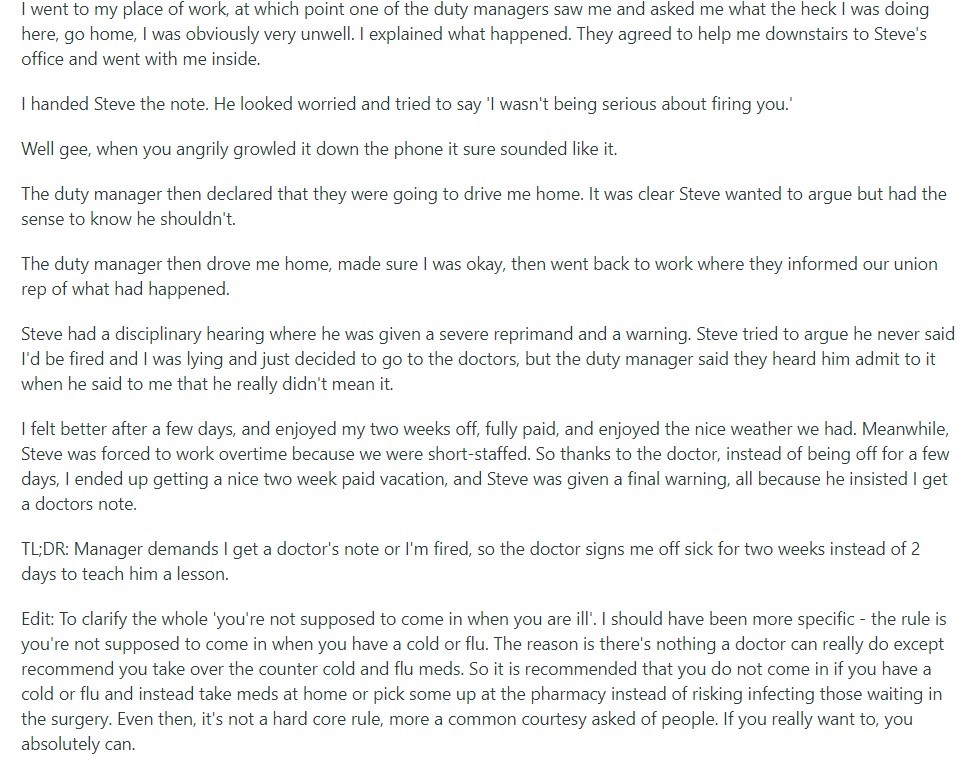 19. Idle Chat

20. New Management, New Rules!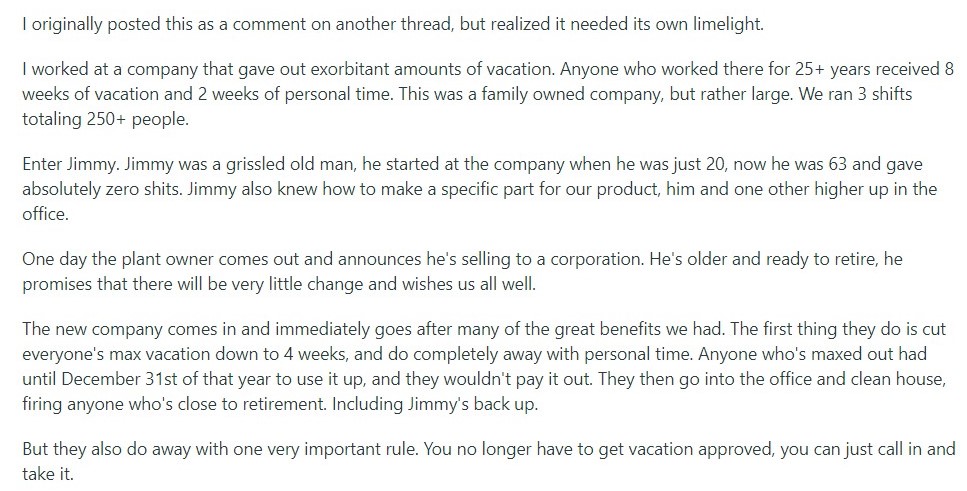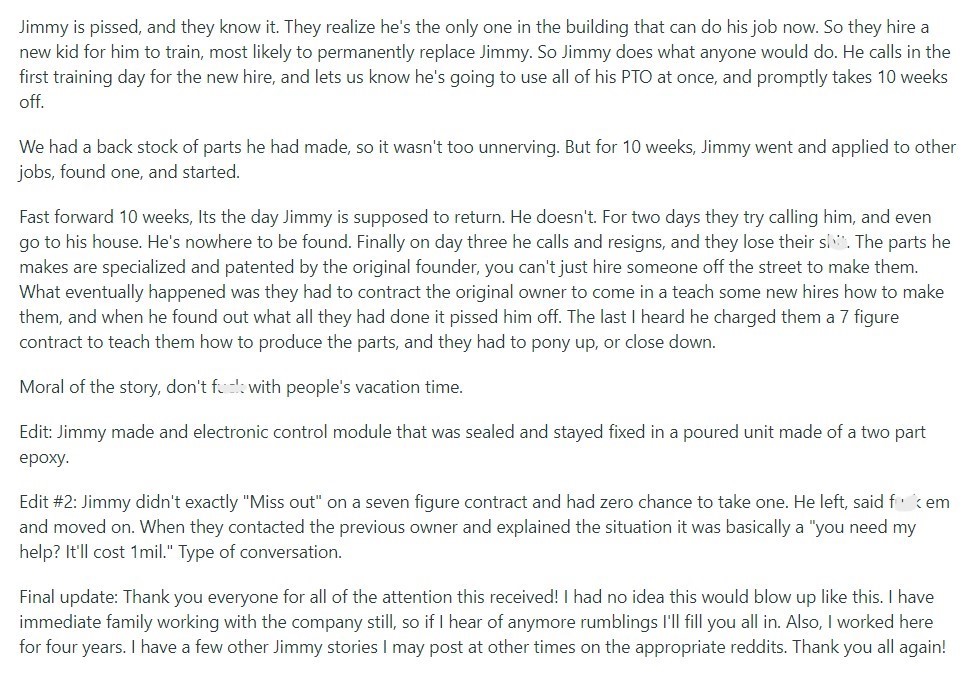 Quitting a job can be a daunting task, filled with mixed emotions and a desire for a smooth transition. However, breaking away from the monotony of traditional resignation letters, there exists a realm of possibilities for those seeking a more memorable departure. In this essay, we will explore the realm of fun ways to quit a job, offering creative and unconventional approaches that can leave a lasting impression. From surprising farewell parties to clever resignation videos, these unique methods not only inject a touch of excitement into the process but also provide an opportunity to express gratitude and leave on a positive note.
Tell Us
What You Think
0
Like
1
Love
1
Haha
0
Wow
0
Sad
0
Angry